Measurements:
Thickness:
0.72mm
Width:
40mm
Inner Diameter:
18mm
Outer Diameter:
54mm
Lenth:
Usage:
Sunshade Roller Blind System
Roller Shade System
Products Description
Sunshade Roller Blind Rewinding Recoil Spring is a spring device, which is usually used to control the up and down movement of the sunshade roller blind. Rewinding Recoil Spring is generally composed of springs, gears, shafts.
When the rope of the sunshade roller blind is pulled, an upward or downward pulling force is generated, and this pulling force is transmitted to the gear through the rope, and then drives one end of the roller blind to rise or fall through the shaft. When the hand is released, the roller blind automatically returns to its original position under the action of gravity. This process is realized by the reset clockwork of the sunshade roller blind.
The core component of the sunshade roller blind that resets the mainspring needs to be made through multiple processes. First, the helical portion of the spring is made using wire of a specific diameter, which is then rolled into the desired shape. This is followed by heat treatment to increase the hardness and durability of the spring. Finally, carry out surface treatment on the spring, such as polishing, plating, etc., to enhance its wear resistance and corrosion resistance.
Caiyin Sunshade Roller Blind Rewinding Recoil Spring is made of stainless steel, with a simple and elegant design, and the size can be customized. Meanwhile Widely used in sunshade systems, both indoors and outdoors. Welcome to customize your sunshade roller blind power spring!
Products Features:
Easy to operate: just a light pull, you can easily control the up and down movement of the sunshade roller blind.
Automatic reset: When you let go of your hand, the sunshade roller blind will automatically return to its original position without manual operation.
Reliable and durable: the reset spring is generally made of high-quality materials, which can withstand the test of long-term repeated use.

Strong applicability: It is suitable for various types of sunshade roller blinds, including indoor and outdoor use.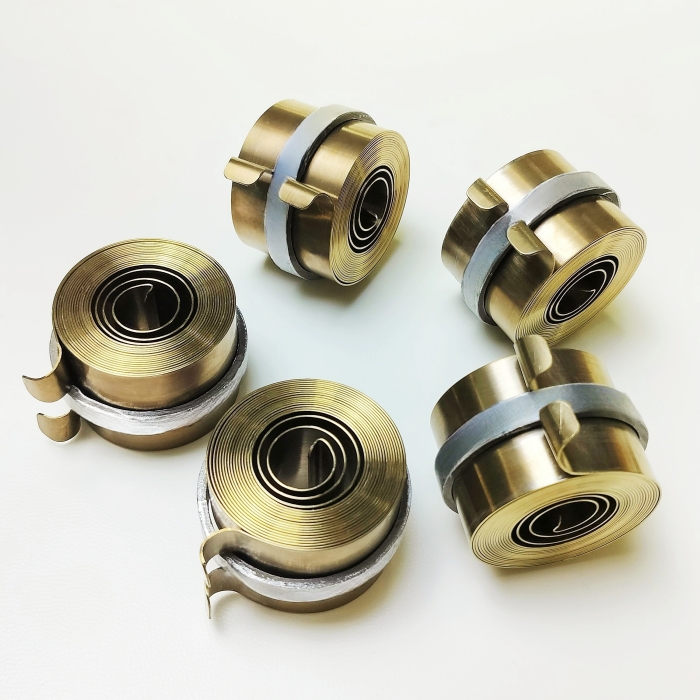 Product application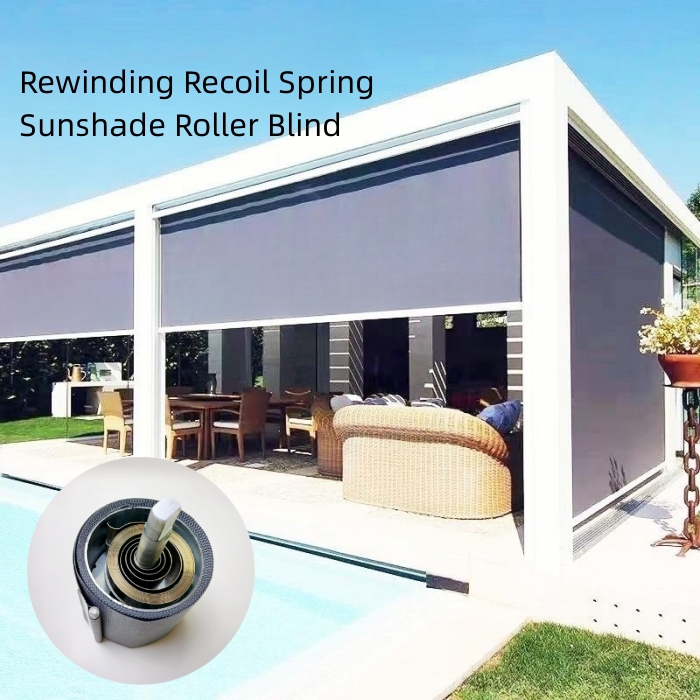 Product category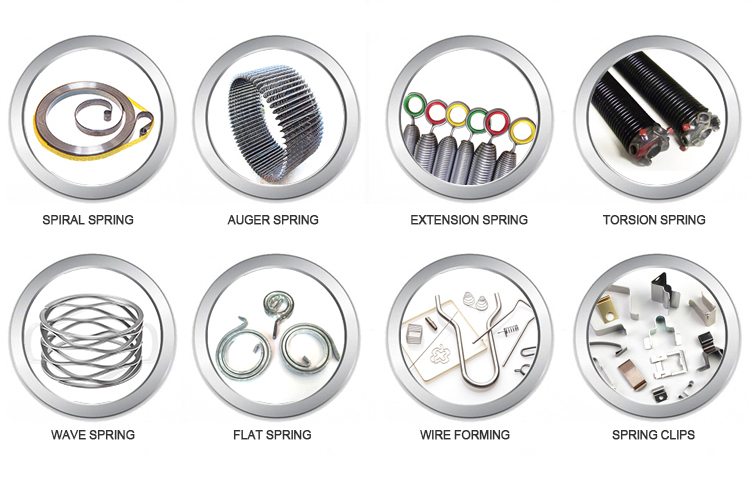 Product packaging & Delivery
Packaging Details: Inner packing: PE bag (or as customer's requirement), Outer packing:Box (or as customer's requirement).
Delivery details : Delivery according to contract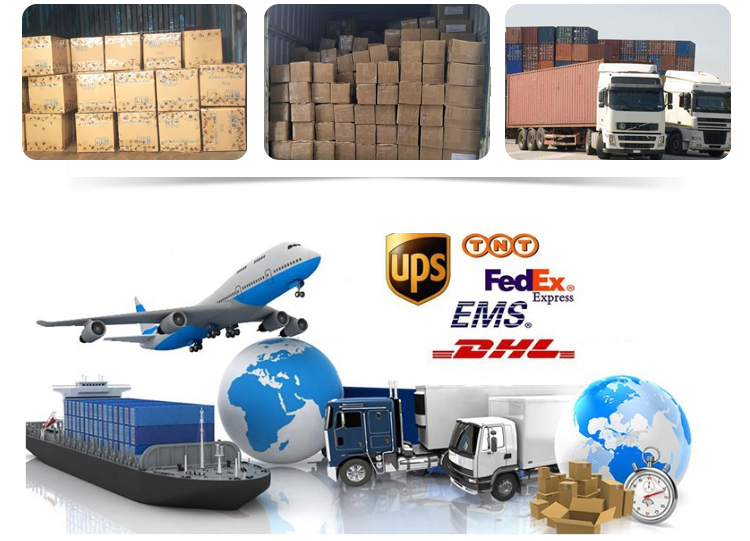 Why Choose Us
♦Industrial experience: We specialized in the springs field since the year of 2006.
♦Sample availability: We can send samples for your approval within 7 days; Free of charge if we have available tool.
♦Quickly Delivery As usual within 10 days.
♦Good service and best quality: Our business belief is "best competitive price,good service and best quality"
♦Good Service: We will respond to you within 24 hours. We can manufacture nonstandard parts according to your drawings. And we offer best after sale service
♦LOW PRICE: The price of our products is reasonable and competitive than other manufactures.
♦RICH EXPERIENCE: We have been engaged in the springs for 15 years. Our company had good reputation with customers from American, Europe and Australia etc. We also have a good team for sale and quality control.
Company Profile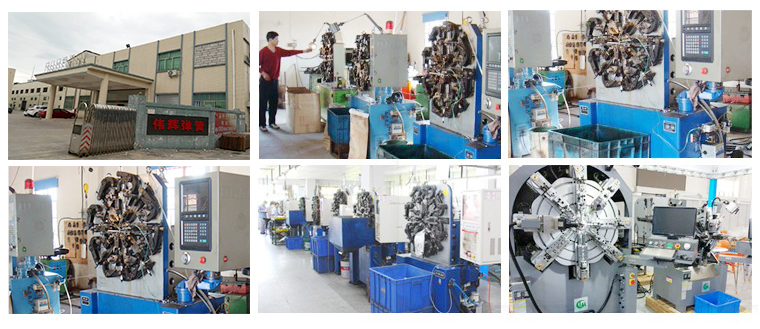 Dongguan Weihui Hardware Spring Products Co., Ltd. is a manufacturer specializing in various springs and hardware parts, locates in the famous industry city Dongguan, was founded in 2006. With 15 years development, we gain lots customers from all over the world and our products exported to more than 20 countries. Our major products are all kinds of spiral springs, extension springs, compression springs, torsion springs, auger springs, metal sheet, clips and etc which are used in various electric, automobile, pusher shelf, agriculture, mechanical, commodity, kitchenware appliance and etc.
We provide OEM service and customize products according to customer's requirement. We could also provide choices for some customers who might need suggestions.
Call us, now. We'll be your best choice.